Shiro and Marilyn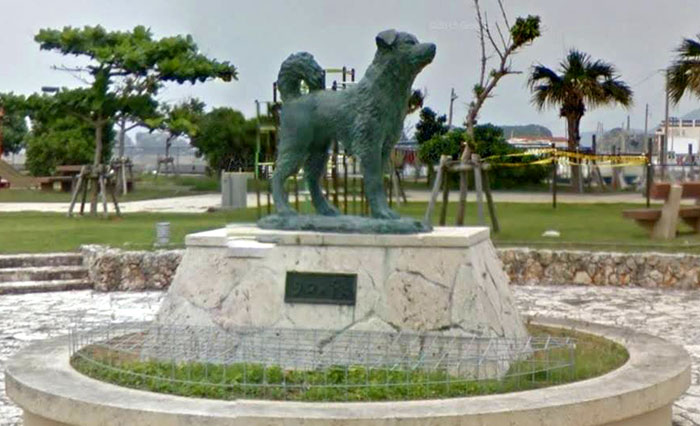 Shiro statue at Aka island



This is an extremely impressive and warm story about a dog whose name was Shiro. This love story can't make anyone stay indifferent.
It happened in 1986 in Japan. Mr. and Mrs. Nakamura where hopelessly looking for their dog Shiro who suddenly disappeared in the morning. It was late in the evening when Shiro all wet came back home. Caring dog owners were confused and wished to know where the dog went that morning and why he was wet when back home.
In order to learn why Shiro disappears every morning, Mr. Nakamura decided to follow him and found out the dog in the beach. Shiro jumped into water and started swimming. The owner ran into his boat and started to follow the dog. Three hours later, after swimming for about two miles Shiro reached to the island and walked into a house. He was waiting for someone and suddenly a very beautiful dog appeared from the house and they started to play together. This dog's name was Marilyn and she was to a great surprise of Mr. Nakamura, Shiro's girlfriend.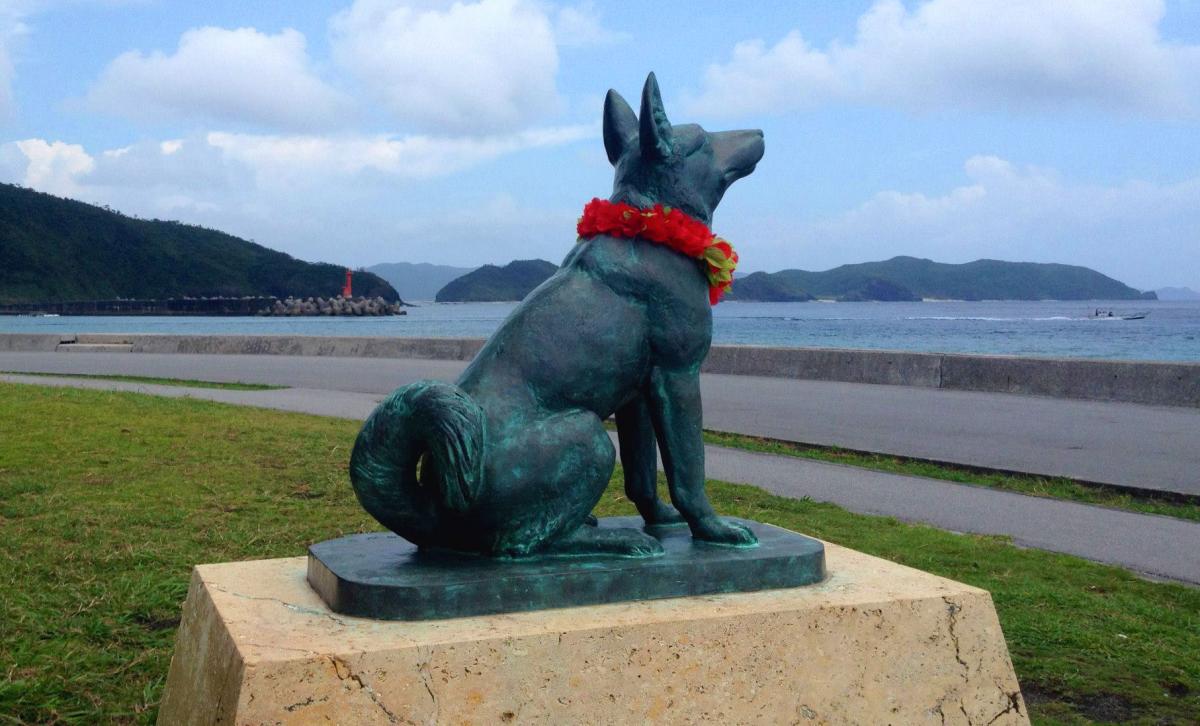 Merlin statue at Zamami island



Marilyn lived in the same island where Shiro and his owners lived. This Japanese island still exists and is called Zamami. During summer of 1986 Shiro and his family moved to a smaller island named Aka. The dog started to miss his girlfriend very much and wished to be next to Marilyn. He was swimming from Aka to Zamami just to see his beloved one.
The locals soon noticed this endless love of two dogs. Shiro and Marilyn inspired people so much and became so popular throughout Japan, that they decided to dedicate a movie called " I want to see Marilyn" to this touching story. In 1987 Marilyn died and Shiro lost not only his love, but the best friend. At the age of 17 Shiro died leaving unbelievable memories in the heart of people of Japan.
You will see a waiting statue of Marilin who is inpatient when her lover Shiro is going to come and play with her again. Meet Shiro at Aka Island then travel to Zamami to see "Zamami's Hachiko" looking for his girlfriend. Don't hesitate to take photos and become the evident of this exciting love story.
When visiting incredible Zamami Island with fascinating landscape, colorful beaches, coral reefs and wildlife, don't forget to find the statues of Shiro and Marilyn, the dogs who could love so beautifully, that inspire people not to forget that love exists.