Coral Reefs
More than 200 species in the waters of Kerama islands play an important role in the ocean's ecosystem.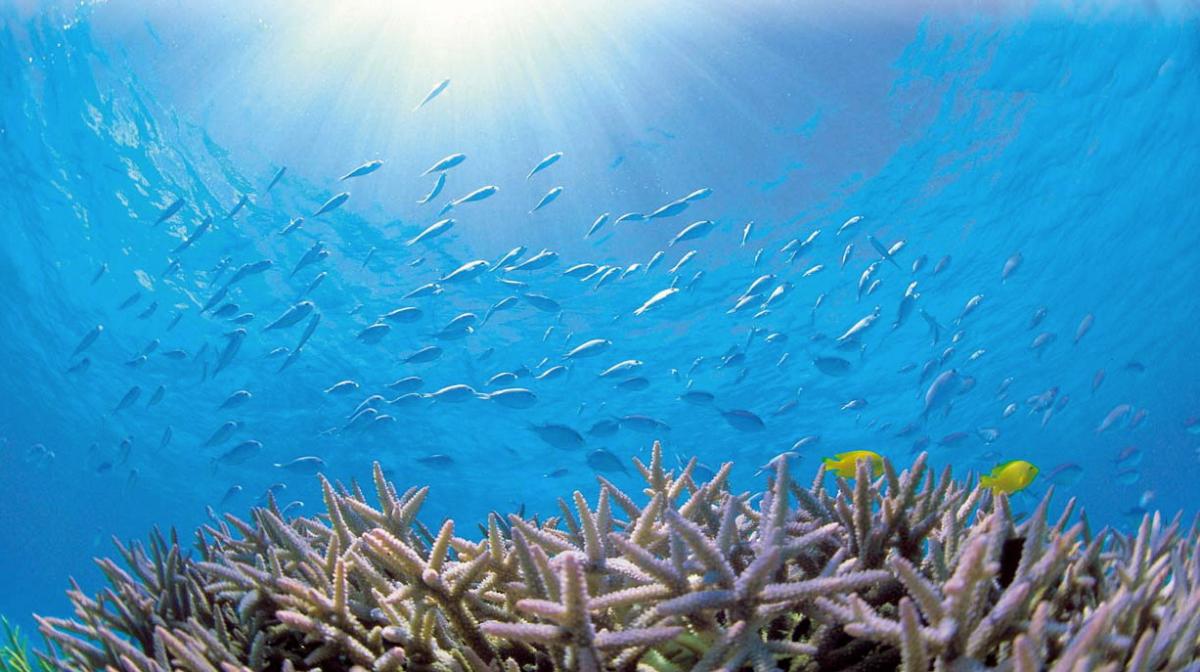 Coral reefs at Kerama Islands



According to a book by Professor Moritaka Nishihira, the history of coral reefs in the Ryukyus began when they first appeared in the Ryukyu Arc 400,000 years ago and formed Ryukyu limestone. However, with the coming of the Ice Age sea levels dropped and coral reef formation came to a stop. When the ice withdrew 100,000 years ago, reef formation resumed. The south-west area of Okinawa Island and the Kerama islands are made of Ryukyu limestone. Yabiji, which surfaces several times a year during the spring tide, is the largest coral reef found in Japan.
Reef-building corals consist of many polyps that secrete a hard, stony skeleton. A certain algae called zooxanthellae live in these coral polyps and perform photosynthesis, providing nutrients that make corals grow. The hard skeletal structures secreted by polyps accumulate and build reefs throughout the years. Corals can only live in clear seas with an average temperature above 20 degrees centigrade. There are many types of corals varying in size, shape, color and ecology. Out of the 800 species identified around the world, 200 are known to exist in the waters of the Kerama islands.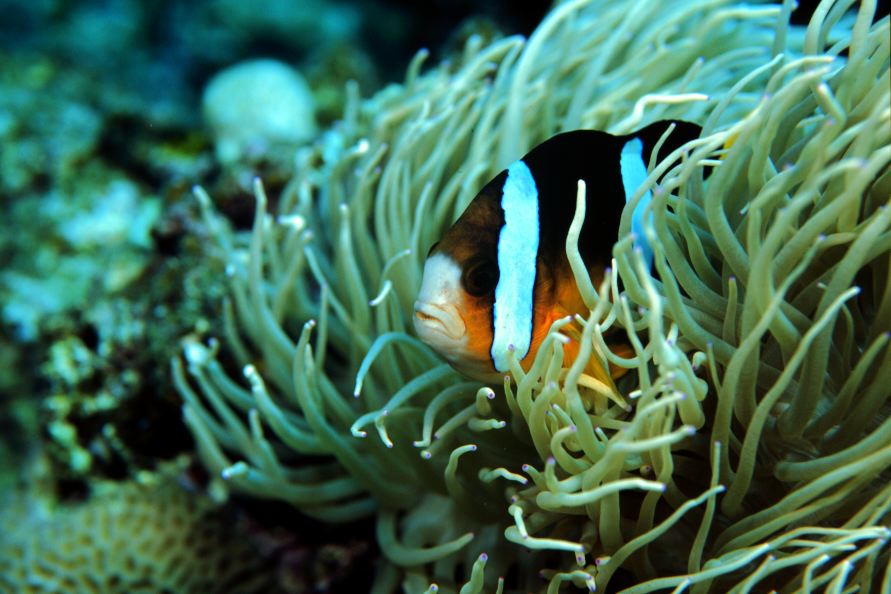 Clownfish



Coral reefs play an important role in the ocean's ecosystem. They provide shelter and food for various marine animals including many species of fish, shrimp and crab. Larger fish then gather at these reefs to prey on these animals. The reefs also protect the shores of the islands from the action of tides and waves. See with your own eyes the interesting life of these marine animals by snorkeling the waters when the tide is low and quiet.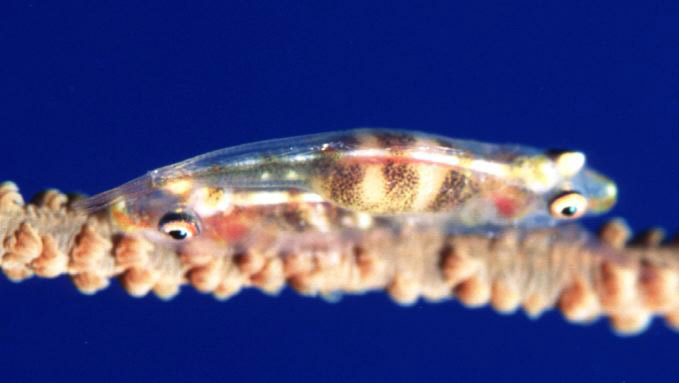 Whip coral goby in Kerama



During the full moon when the water temperature is above 24 degrees, corals lay their eggs. Depending on the type, coral spawning occurs in May, June or August. Many people like to go night diving to see the spawning when the dark and quiet night sea is colored with coral eggs.
However, the rapid and continuous outbreak of crown-of-thorn starfish, coral bleaching and other human influences have caused damage to the coral's ecosystem and show a major decline in its quantity. To research, monitor and raise awareness concerning coral reef conservation, various actions are being taken by national and local governments, NGOs, marine institutes, volunteer reef check divers, and ocean lovers.